Ahaana Krishna is an actress who shot to fame in a short span of time. Being the daughter of actor Krishna Kumar, the Keralites have a special preference for her. Her strength is her family including her parents and three sisters. In every sense, it is a model family.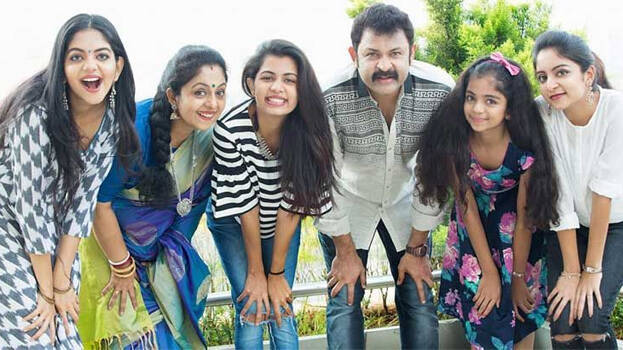 The actress says theirs is a special family and that everyone sleeps in a room. But their parents are compulsory in that… "The biggest benefit of sleeping in a room is that we can sleep for exactly eight hours. There is a lot of money management involved in this. If all four of us sleep in four separate rooms, naturally four ACs will run more? If all of us sleep in a room, then the electricity bill will be normal and can save money also," she said.

Ahaana said there is a condition that all of us should keep their mobiles outside before entering the room. The trollers say that Krishna Kumar is the lone actor who runs a ladies hostel. All of us enjoys such kind of jokes, she said in an interview given to a media.