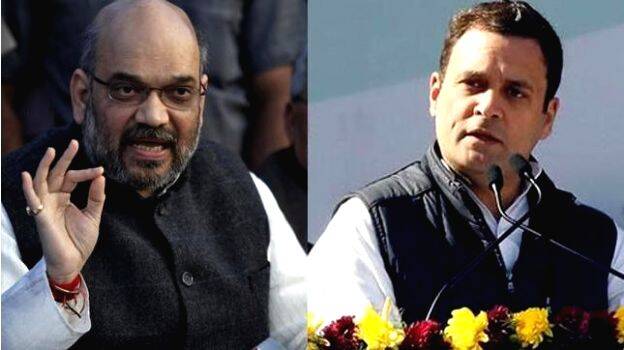 SILVASSA: Home Minister Amit Shah on Sunday took a dig at Congress leader Rahul Gandhi by saying that the whole Pakistan will cheer for Rahul whenever he speaks about the Kashmir issue. Shah was speaking at a function held in Dadra and Nagar Haveli when he criticized the former Congress president.
According to Amit Shah, Congress leaders including Rahul Gandhi have been opposing the Kashmir bill while the whole nation supports it. "The Congress opposed the move to remove Article 370, and whatever statements Rahul Gandhi makes are cheered in Pakistan. Pakistan has included his comments in its plea to the United Nations. Congress leaders should be ashamed that their statements are being used against India," he said.
He further added that the Congress had earlier questioned the authenticity of the Balakot attack and surgical strike. According to him, the Congress leaders stand by those who raised anti-India slogans in the JNU campus. He pointed out that the situation in Kashmir is peaceful as no deaths have been reported ever since Article 370 has been revoked.