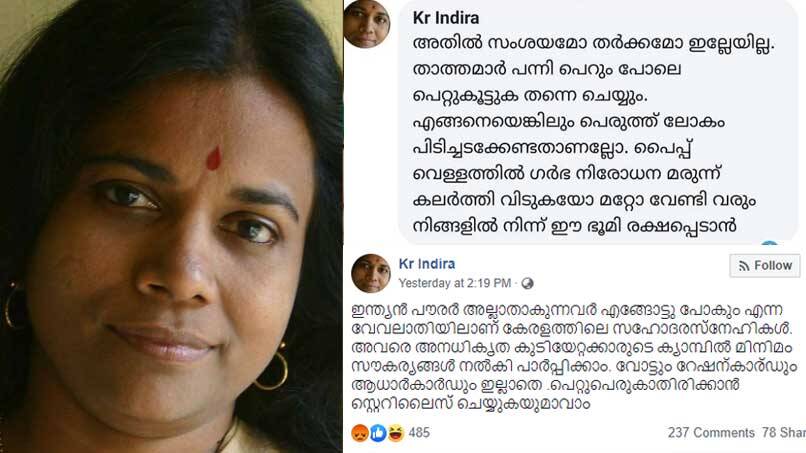 THIRUVANANTHAPURAM: A post of writer K.R. Indira with extreme communal remarks has been a subject of mass protests across social media. The post was regarding the exclusion of 19 lakh people from the final NRC in Assam. In her post, Indira wrote that illegal immigrants should be given minimum facility in camps without ration card or Aadhar card. She even said that the immigrants should be sterilized to avoid pregnancies.
The post received strong backlash on social media. "Muslim women are giving birth like pigs. They should be sterilized by mixing contraceptives in pipe water", Indira wrote on Facebook.
K.R. Indira is a writer and program director at Akashavani.