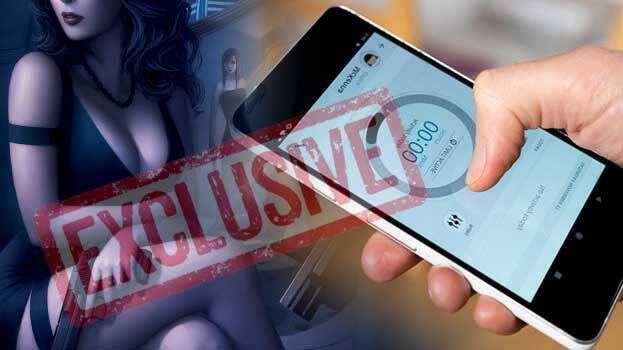 THIRUVANANTHAPURAM: Despite police flexing their muscles, online sex trade is thriving in Thiruvananthapuram and other parts of Kerala

The business is being run through certain notorious wedbsites, making the police mute spectators. Women are also working as agents in this business.
Posing as a customer, a Kerala Kaumudi reporter procured the number of an agent from the site and called her up to get a shocking reply.

The woman at the receiving end said she could arrange women of any age on call. The rate will also be mentioned then. If the customers are women, men would be sent to them.

Rate will be according to the age of the men or women. There are also men and women below 18 years. The online sex racket works by luring and trapping girls and boys online.
The rate ranges from Rs 3000 /hr up to 25,000/hr. Such rackets function in Kochi, Thiruvananthapuram and Thrissur. When asked whether there won't be police raid, the agent allayed fears about it.

In Thiruvananthapuram, the agents funcitons from Thampanoor and Plamoodu.The choice of girls can be made at bus stations and cash can be directly given.

Similar groups also function in Thrissur and Kochi and rates will be different for different places. The agent said that it was difficult to get sex workers for rates below Rs 5000. The costly places are Thiruvananthapuram and Kochi.

The client will have to inform in advance the age of the woman they wanted to bed with and whether they want rooms for the purpose in flats, rented houses or posh hotels.