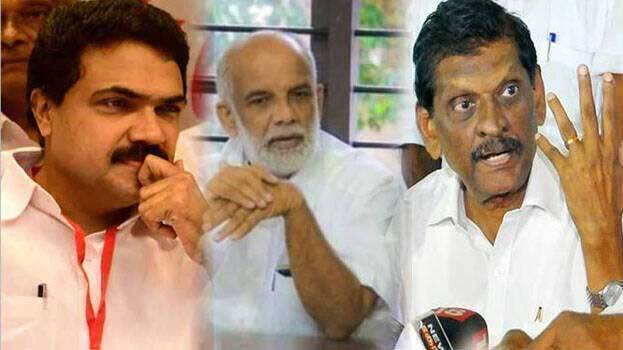 KOTTAYAM: Kerala Congress Joseph faction Wednesday fielded their own candidate for the Pala by-polls. Karshaka Union state secretary Joseph Kandathil reached before the presiding officer to file his nomination papers. Joseph Kandathil produced a letter claiming that he is the official candidate of the Kerala Congress. In that case, UDF candidate Jose Tom cannot contest in the party symbol (two leaves). Meantime, Jose K Mani has given a letter for the party symbol.
Joseph group leaders explanation is that in any case if Jose Tom's nomination papers are rejected, Kandathil can replace him. Filing the nominations is just a formality and if Jose Tom' nominations are accepted, I'll withdraw from the fray, Kandathil said. P J Joseph is not aware of their move. I am contesting as an independent candidate, Kandathil said. Kandathil was accompanied by P J Joseph's PA and close associates and this has led to speculation.
Meantime, deputy presiding officer has informed that if Kerala Congress (M) working chairman's letter is not produced before 3 pm, party symbol will not be given to Jose Tom. However, Joseph responded that there is no change in his stand. Though many including Muslim League leader P K Kunhalikutty held talks with Joseph, he refused to compromise. Jose Tom should contest as an independent candidate. Jose Tom gave pineapple, auto and football symbols if party symbol is not given. Tom has filed a nomination as Kerala Congress candidate and two as independent.