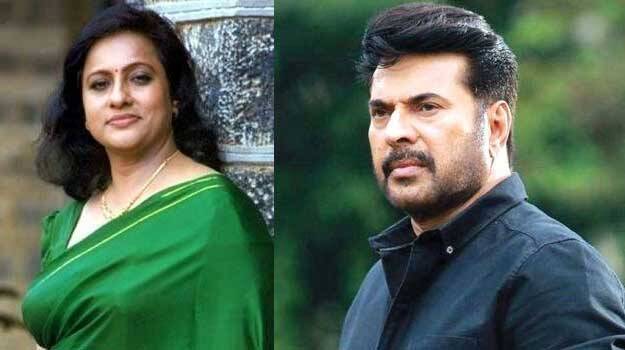 Seema was the super heroine from late 1970s to mid-1980s. She was one of the first bold actresses of her time. She has acted with Prem Nazir and with other actors of her time.
Seema's chemistry with actor Jayan is talked about the most but she was seen more with Mammootty. The two have acted together in hit films like Adiozhukkukal, Sandhyakke Virinja Poove, Aalkoottathil Thaniye, Aavanazhi, Mahayanam, Athirathram, Karimbinpoovinakkare and many others.
Seema opened her mind on seeing Mammootty the first time. It was during the location of Sphodanam. She shared her memories with Mammootty in an interview to Flash Movies.
Her words, "I met him first on the location site of Sphodanam. He was sitting in a grand style. I went near him. I introduced myself as Seema. I like this arrogance, keep it up--this was my first dialogue to him."
After my marriage with I V Sasi, he decided to do a film with Mammootty. He told me about it. I told him that I know him very well and is an efficient actor. I had acted with him in 47 films which is very rare.

Read the full article in the latest edition of Flash Movies.