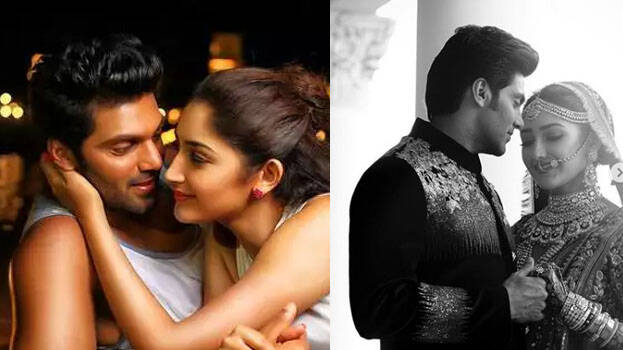 Be it for his films, be it gossips and be it his controversial reality show, Tamil actor Arya has always been in news. The actor also managed to surprise everyone by getting married to his co-star Sayyesha earlier this year. Recently, the actor has opened up about his love story.
Many thought that Arya would be marrying one of the participants of the reality show as its basic idea was to find his matching bride. However, soon the actor revealed that he is in love with Sayyeshaa and eventually got married. Following his announcement, fans believed that the couple might have fallen in love while shooting for their film Ghajinikanth. But now the actor revealed that their love story started only after Ghajinikanth. He says, "While we were shooting for Ghajinikanth, we were good friends and nothing more than that. We came to realise that we are in love only after Ghajinikanth. Though Sayyeshaa is 16 years younger to me, she is so matured that sometimes I wonder how she got this much maturity at a very young age. I think that's how her mother brought her up."
The actor's latest film 'Magamuni' will hit theatres on September 6th. The crime thriller film is directed by Kumar Santha. Arya and Sayyesha will also be seen in 'Kaappaan,' starring Surya and Mohanlal.