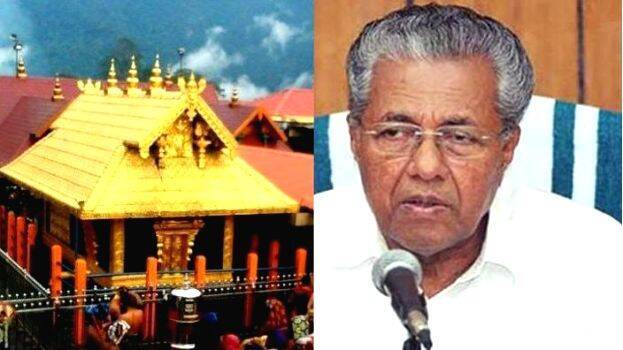 THIRUVANNATHAPURAM: Governor P Sathasivam has said that, in the Sabarimala case, the State government has the liability to implement the Supreme Court order. Those who are opposed to it can approach the apex court.

"I don't think in the Supreme Court there is something that affects the freedom of the judiciary. I have no anxiety about it. Governors are not persons who heed to only what the Centre says," said Sathasivam, who was a former chief justice of the Supreme Court.

"A governor's prerogatives are specifically laid out in the constitution. I have a clear idea about it as I was also a chief justice of the apex court.
The appointment of the vice-chancellor was made only after considering his credentials for that post.

When Sathasivam steps down day after tomorrow, Arif Muhammed will replace him as Kerala governor. "Last two days, I noticed newspapers writing about the Honorary Governor in Jammu and Kashmir. Since there is no elected government, the Governor is the head. He has to make a statement informing the public. No one can go against the Constitution. I don't think the central government pressurises the Governor to do something. The Governor is a silent entity," he said.

The former CJI said that the judiciary is functioning independently. "During much of my tenure, there were not many controversies. I don't think these recent developments can be called a controversy. Media persons try to create controversy," he said.

Sathasivam made the above statements while he was being given a send-off by employees and officers at the Rajbhavan on Wednesday.

After retirement, the former CJI said he would return to his village in Tamil Nadu and start farming.