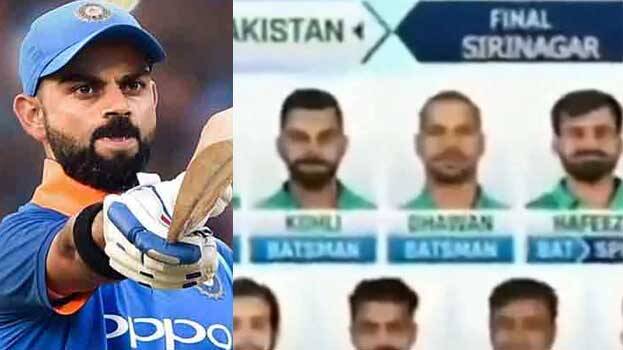 NEW DELHI: A bizarre video is going viral on social media where Indian skipper Virat Kohli can be seen playing for the Pakistan cricket team. The video also shows several Indian cricketers playing for Pakistan like Shikhar Dhawan, Ravichandran Ashwin, and Ravindra Jadeja.
The video shared by a Pakistani journalist goes with the caption: "Pakistan cricket team playing in Srinagar, Virat Kohli playing for Pakistan. Just some regular delusions, nothing else."
The netizens are, however, having a laugh after watching the video.
The video is based in 2025 and starts with a cutscene of T20 World Cup final at the Srinagar Cricket Stadium as the commentator announces the match will be played between Pakistan and England and introduces Pakistan's "two legendary batsmen Babar Azam and Virat Kohli."
A girl can be seen saying that Virat Kohli will win the match for Pakistan as her father replies that Kohli used to play for India. His son can been seen asking 'Who is India' for which the father smirks. As tensions have increased between the neighbouring nations, this video has set the stage for fiery discussions on social media.