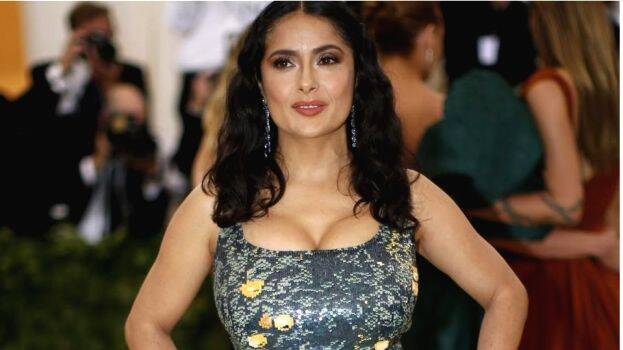 Hollywood actress Salma Hayek is one of those actress with a massive fan following. The actress who is one of the hottest celebrities, recently celebrated her 53rd birthday. Now a video of her sharing some interesting kissing tips has grabbed the attention of netizens. She shared a video on her Instagram handle and opened up about her first kiss. Hayek took to Instagram about her first kiss slightly elder to her. "Here are some kissing techniques in case you want to try over the weekend," the actress captioned the video.
Salma says that she was the last one of her friends to kiss. "My first kiss was by this river... where we used to go water skiing. I had this boyfriend for about three four-months and I wouldn't kiss him and he was a little older than me and he said.. no, it was before the three months 'if you dont kiss me by the month three I'm gonna break up with you because this is ridiculous", Salma said.
Salma was scared as she did not know how to kiss. Salma sought the help of her friends as one of them said 'you dont open your mouth, you just go like this but with the mouth close' and the other one said "no no...that's not good. You have to open your mouth. Stick your tongue in his mouth and then do one round to the right and one round to the left."
After some suggestions Salma decided to make sure at least her mouth tastes good. As her deadline approached for the first kiss Hayek started moistening her lips with honey regularly.
The day finally arrived and after the kissing was over, Hayek asked the boy "how she tasted" and his answer was "like honey".
Salma says that even if she was not good at kissing, at least she tasted good.
"I went on to put the honey on my lips, I burnt my mouth, I had ants come at night in my room and bite my face so please girls do not do the honey on your lips...," she added.