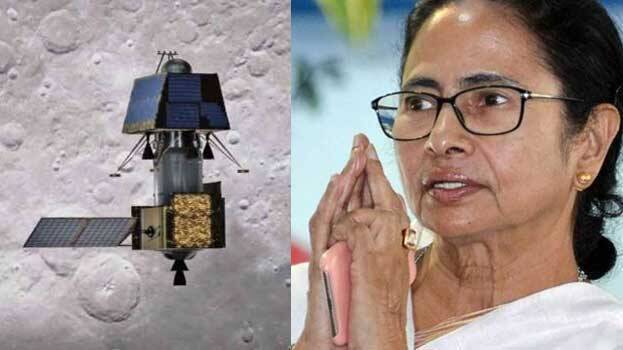 KOLKATA: Bengal Chief Minister Mamata Banerjee on Saturday showered praise on ISRO scientiest for their remarkable effort to fulfill India's moon mission. Interestingly, Mamata had earlier launched an attack against PM Modi for giving more priorty to Chandrayaan 2 rather than the lives of millions in the country.
Mamata tweeted, "We are proud of our scientists. The ISRO team worked hard for Chandrayaan 2. A befitting tribute to our founding fathers who envisioned India's place in the league of scientifically advanced nations far ahead of their times. A testimony to the scientific temper they ingrained in us, and their unmatched caliber and dedication. My sincere gratitude and congratulations to ISRO. We are all with you. May you continue to make us proud!"
Earlier, she had criticized the PM after reports said that he will go to Bengaluru to witness the planned touchdown of the Vikram lander. She said, "Suddenly, today he has gone there. Now for the next four days, the issue of Chandrayaan will continue to dominate. As if the BJP has done everything in the country. As if they have invented science."