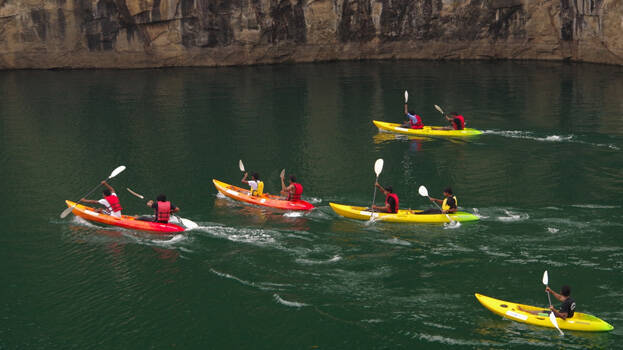 KOZHIKODE: Two drowned during kayaking training at Kadanthra in Chembanoda. The two dead were natives of Uttarakhand. The incident happened this afternoon. The two was among a five member team that came for training. The two was swept away by the currents.
The Kandara River with huge rocks is very dangerous. Six children had drowned here six years back. Even if there is no rain, water rises fast and has a dangerous behaviour.
Therefore, people who are not aware of the river will be in danger of getting into the water.
It is stated that the team reached here without the permission of the concerned authorities.