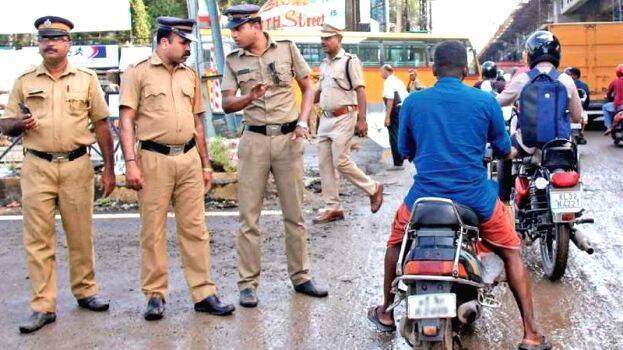 THIRUVANANTHAPURAM: The state govt to withdraw the levying of heavy penalties for traffic rule violations. The rule which was not implemented in neighbouring states has faced public outrage. The decision will be taken in the next ministerial meeting.
As per the Central law, heavy fines are imposed even for small violations. The emotion of people against the loot in the name of law was brought to the notice of authorities by Keralakaumudi Daily. The story published in the daily on September 7 lead to active discussions. On the same day, CM Pinarayi Vijayan called for high-level meeting to address the complaints against the Motor Vehicle Department. The Chief Minister also directed to not make people suffer in the Onam season by imposing heavy fines. CPM state secretary Kodiyeri Balakrishnan also came to the fore against the MVD as the govt was forced to rethink. After seeking advice from the Department of Law, the govt will avoid imposing heavy fines, which is what CPI (M) also wants.
CPI (M) also criticized that proper homework was not done before implementing the law.
The people were already irked with the government due to traffic congestion and the pathetic condition of the roads. The new law would add fuel to that fire. The govt also took this into consideration.