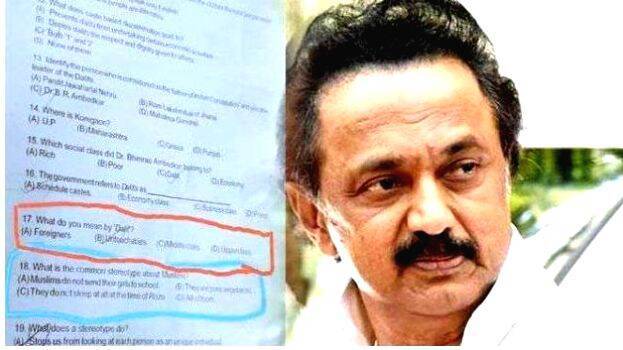 CHENNAI: DMK chief MK Stalin on Sunday urged that strong action should be taken against those who prepared the controversial question paper that 'propagated discrimination.' The controversial questions were found in the class 6 question paper of Kendriya Vidyalaya.
Stalin tweeted, "Shocked and appalled to see that a Class 6 Kendriya Vidyalaya exam contains questions that propagate caste discrimination and communal division. Those who are responsible for drafting this Question Paper must be prosecuted under appropriate provisions of law." The questions ranged from Ambedkar's caste to stereotyping Muslims.
According to Stalin, the people who created the questions are narrow-minded and their aim is to discriminate people further on the basis of caste and religion.