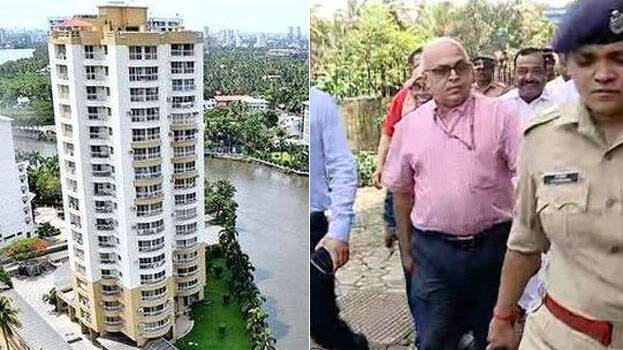 KOCHI: Residents of the Maradu flats including several women and children held protest against Chief Secretary Tom Jose while the latter attempted to visit the controversial flats on Monday. Earlier, the residents had claimed that they would protest against the Chief Secretary if he visits the place. Meanwhile, Tom Jose said that the Supreme court order will be implemented soon.
'We won't leave our flats as we did nothing wrong. No officials including the three-member panel that came to investigate the issue are ready to hear what we have to say." one resident said.
Earlier, both Maradu Municipality Secretary and Ernakulam district Collector had received orders from the Chief Secretary regarding the demolition of the flats that violated the Coastal Regulations rule. As per the order, Maradu Municipality is responsible for the demolition and they can seek any help including police protection in order to carry out the orders. Officials from the Municipality said that though it is extremely difficult to evacuate almost 500 people at once, they will carry out the orders. They also added that they have started procedures regarding finding an agency for the demolition works and also started seeking for temporary shelters in order to evacuate the flat residents.
The Supreme Court had ordered the demolition of apartments belonging to Holiday Heritage, Jain Housing, Kayaloram, Holy Fait and Alpha Ventures on May 8th. As per the order, the flats must be demolished within September 20 and if not the Chief Secretary has to appear before the court on September 23. Following this, the Chief Secretary ordered the Municipality to carry out the SC order.