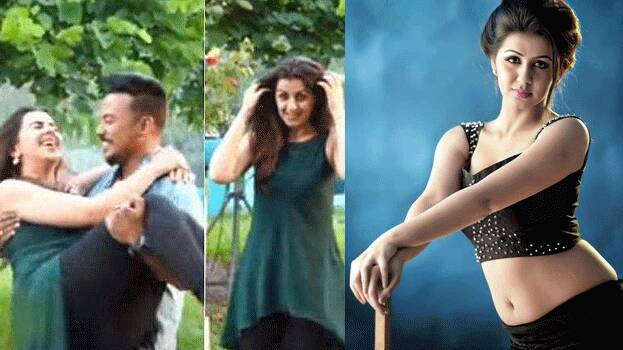 A cinema moment that is spreading now on social media is the one from the shooting location of director Omar Lulu's latest film 'Dhamakka'. In the scene, actor Arun Kumar comes running towards actress Nikki Galrani, lifts her and swirls, carrying her in his arms. After rotating a number of times, the heroine alights from his arms, placing hands on her head. Arun Kumar also appears to emulate her.

The off-camera gestures show that both were left giddy by the fast swirling action. Omar himself has uploaded the video of this scene on his Facebook page.

Before this, Omar had released the picture and video of actor-MLA Mukesh posing as Indian super hero Shaktimaan, which had also gone viral.

The film, produced by M K Nasar, has already completed its 36-day long first schedule. The plan of the makers is to release the film in November.

The Omar Lulu film's earlier film was Adaar Love, starring Priya Warrier and Roshen.