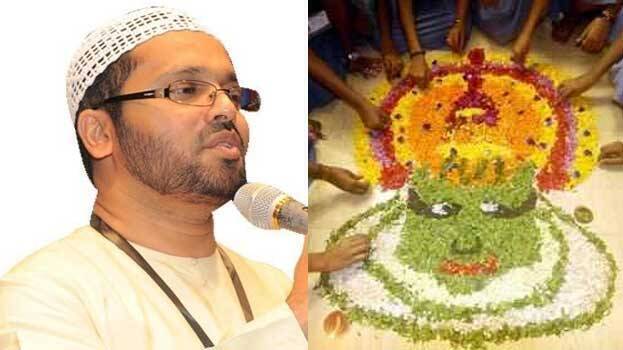 Religious speaker Simsarul Haq Hudavi has triggered controversy by speaking at a function of his community, the video of which is being widely shared on social media.

He says Islam religion doesn't allow its members to take part in celebrations like Christmas and Onam. So when a Muslim gets an invitation for celebration, he or she should handle the situation diplomatically.

"For example, pop a sweet into your mouth and skip the Onam feast, saying that you just had sweet and can't take in food anymore.
But never tell lies. The question whether we should not take part in their festivals since they take part in ours is good but celebrations of other religions are out off-limits for us.

The fact is that as per Islam, we are not supposed to celebrate festivals of other religions. When people from other religions comes, asking for donations for festivals like poorams, call them inside and slip Rs 50 into their pocket. Tell him to take the money for drinking tea.

We can't tell them what Nabi says since it may result in even communal unrest… Thus by giving money we are giving them love, and showing people the path of Nabi…"

The religious speaker adds that such situations can be handled in a tricky manner and sticking to the truth, at the same time.