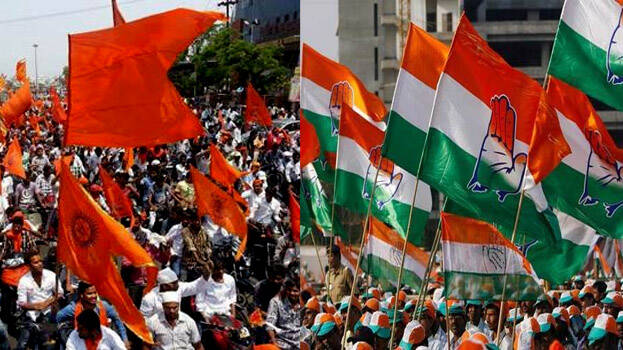 NEW DELHI: Following the huge setbacks in the 2019 Lok Sabha elections, the Congress leadership has decided to make serious changes in its functioning and basic structure in order to increase its influence in the nation. The party has decided to adopt the 'RSS model' by appointing Preraks across the country in order to take the functioning of the party to the grassroots level.
The decision regarding the appointment of Preraks was made during a party meeting on September 3. It was former Assam CM and senior Congress leader Tarun Gogoi who came forward with the idea. As per a report, each Prerak will take care of one division that includes five districts, The Preraks will be appointed by the end of this month.
As per sources, The Preraks will be able to inspire and inform the party workers about the ideologies and traditions of the Congress. They will also inspire party workers to regularly engage with the public and thereby strengthen the party's base. A senior Congress member said that the new changes will be instrumental in strengthening the party and will increase its influence in the country.
Ever since the debacle in the Lok Sabha elections, several party members have been asking the leadership to introduce major reforms in order to strengthen the party. The introduction of 'Preraks' is believed to be one such reform that can have a huge impact on the party. Meanwhile, Congress President Sonia Gandhi has appointed a commission to investigate the ongoing tension in Madhya Pradesh Congress regarding its state chief.