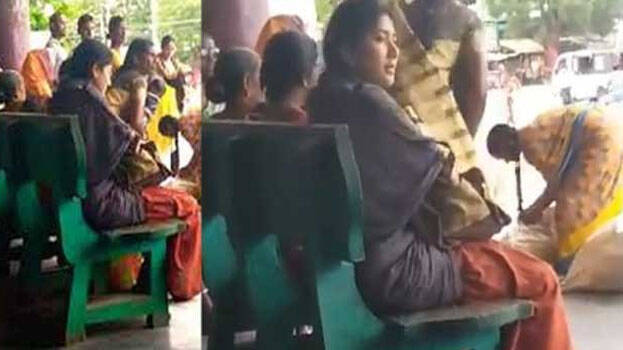 A photo of a beautiful woman in tattered dress waiting for a bus has been going viral on social media. Do you know who this woman is?
It is Sai Pallavi, who has a big fan-following including Malayalis.

Not even people who was around her could not recognise her. The moment was nothing but the shooting of the new film 'Viratham Parvam 1992'. The shooting location was Warangal village in Telangana.

The scene was shot with the camera that was placed inside a hotel near the bus stop. Because of this reason, nobody ever had the slightest doubt that it was a shooting and the woman sitting at the bus stop was Sai Pallavi.

Rana Daggubati is the hero of the film.