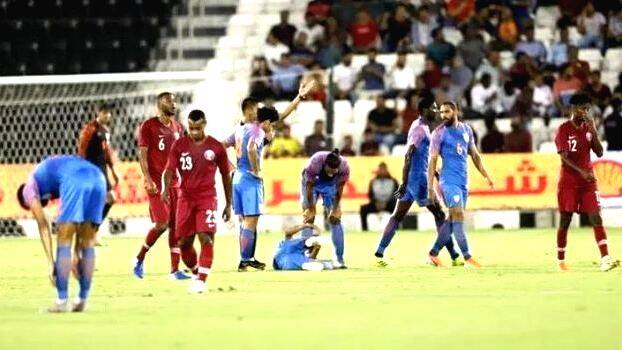 DOHA: India hold Qatar to a goalless draw despite the Asian champions being utterly dominant with the ball through the match. Qatar had 27 shots in comparison to just two from India but Gurpreet Singh Sandhu and the entire Indian line-up gave it their all to bag a draw. Qatar have had most of the ball and all the big chances while India did not even had a shot at the Qatari goal.
India will be happy with the fact that they have been able to hold Qatar goalless and Gurpreet Singh Sandhu has a big role to play in this. He made some crucial saves to keep India in the game.
India's attack looked weak without Sunil Chhetri but the defense gave India a massive point against the Asian Champs, a result that deserves proper recognition.