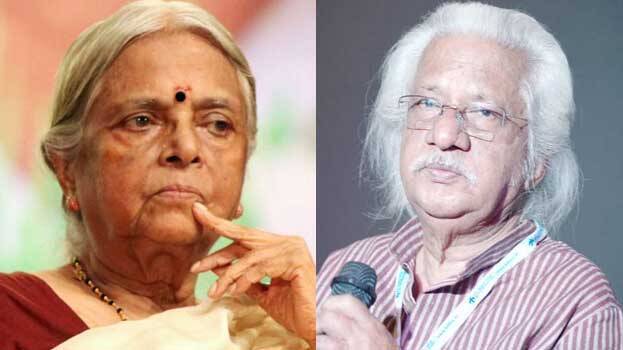 THIRUVANANTHAPURAM: Dozens of literary and cultural personalities of the State came together on Thiruvonam day (today) to mark their protest against Kerala Public Service Commission (KPSC) for not preparing questions in Malayalam for its exams.

The protestors gathered in front of the KPSC office at Pattom in Thiruvananthapuram on Wednesday morning.

Veteran film maker Adoor Gopalakrishnan said that if the KPSC stood against the thinking of writers and cultural activists of the country, it doesn't have the right to exist. He even urged the government to disband the KPSC.

Many persons from the field of politics and culture under the leadership of Adoor Gopalakrishnan held a hunger strike for the cause of the Malayalam language at the venue.

Defying her bad health, poetess Sugathakumari also reached the venue. "We have to love and respect our mother (what she intends here is mother tongue Malayalam). If the KPSC has no that courtesy, we don't need it," she said during her speech at the venue.

Former chief minister Oommen Chandy said that Chief Minister Pinarayi Vijayan should intervene immediately to resolve the issue. Many eminent persons including Poet V Madhusoodanan Nair, George Onakkoor and Madhupal took part in the protest.

The protestors said that they expected a positive outcome from the meeting the chief minister would be holding with the KPSC on Monday.