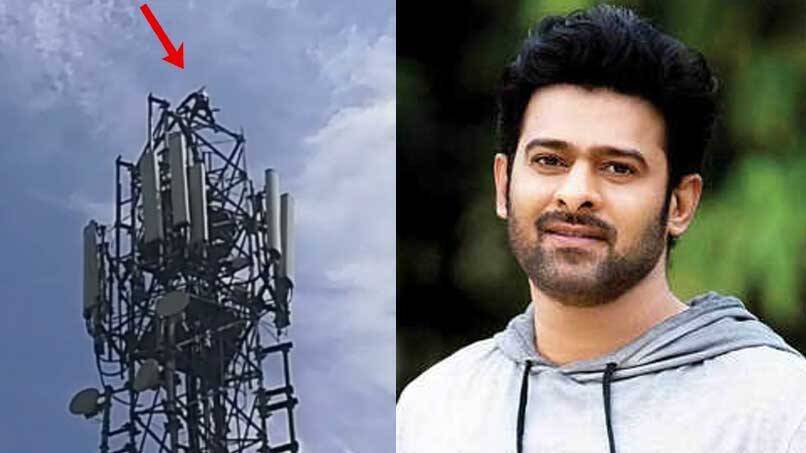 MUMBAI: After Bahubali's massive success, Prabhas' fan following has been expanding day by day. A fan of the star recently did a daring act with a crazy intention to meet him. He, a native of Jangam, Telangana, climbed up to the top of a cell phone tower and threatened to commit suicide. He later shouted that he would come down, provided he was given a chance to meet Prabhas on the spot; he even dared to demand that Prabhas be called to that spot.

As soon as the photo of the act turned viral on social media, people crowded around the tower persuaded him to climb down.
It is not known whether, Prabhas was informed about this.

Earlier, on Saaho's release date, one of his fans was electrocuted while putting up a flex board of the actor at a theatre in Andhra Pradesh.