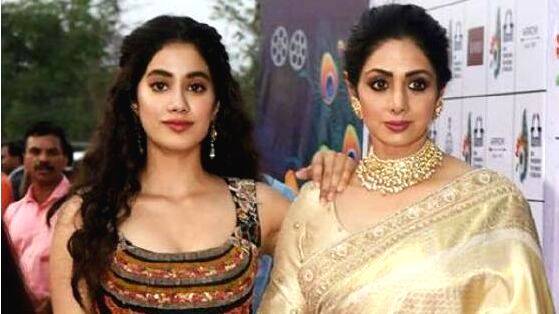 It has been more than a year since Sridevi's demise that left the entire nation in shock. It was even before her daughter made debut in movies.
Janhvi recently said in an interview to Brides Today that her mother did not trust her judgment with men.
"She would say that she doesn't trust my judgement in guys, that she will choose someone for me. Because I love very easily." Jhanvi added.
The Dhadak actress said that she already knows her wedding is going to be traditional which will happen in Tirupati. "I don't need anything big and fancy. I'm going to wear a Kanjeevaram sari and the wedding will be with all the South Indian food that I love like Idli, sambhar, curd rice, and kheer", Jhanvi said.
When asked about her ideal choice of a husband she said, "He should be really talented and passionate about what he does. I need to be excited and learn something from him. A sense of humour is really important as well. And, of course, he has to be obsessed with me."
Janhvi's debut, Dhadak was alongside Ishaan Khattar.