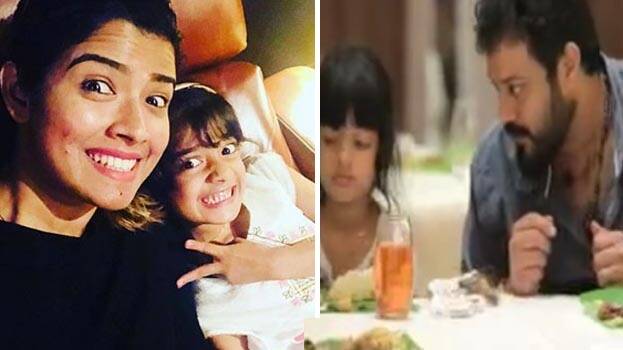 Singer Amritha Suresh always shares the pictures and videos of her daughter Avanthika on social media. She says that she always takes her child on program trips that are longer than a week or else she'll miss her a lot.
"She likes mic, stage and is always ready to sing. If I can't take her on long trips, my mother will look after her. They are thick friends", Amritha said in an interview to a prominent media.
Meanwhile, the video of Avanthika's Onam celebration with her father Bala has gone viral on social media. The video posted by Bala on Facebook is with the caption that this was the best Onam to date.
Amritha and Bala tied the knot in 2010 after dating for a while. Avanthika, their daughter, was born in 2012. The couple distanced themselves for a while before getting a divorce in 2012.