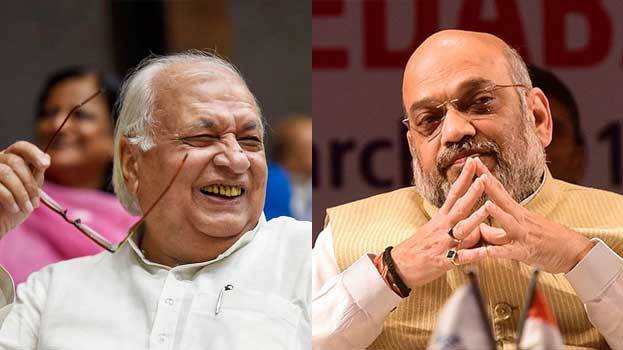 THIRUVANANTHAPURAM: Supporting Union Home Minister Amit Shah's remarks on making Hindi the primary language, Kerala governor Arif Mohammed Khan tweeted that a language inspires and unites people and the national language Hindi can strengthen the unity of the nation.
The Governor's tweet:
A language inspires and unites people. Let us strengthen our unity through Hindi, our national language. Along with our mother tongue, let us use Hindi in our work. My best wishes on #HindiDiwas #HindiDiwas2019
Several parties including the CPI (M) and DMK has forward opposing the central govt by saying that the Union government is trying to impose Hindi over regional languages.