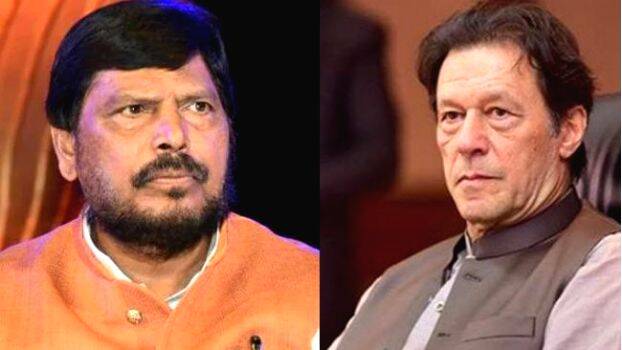 CHANDIGARH: While addressing a press conference in Chandigarh on September 13, Minister of State (MoS) for Social Justice and Empowerment Ramdas Athawale said, "If Pakistan wants good for itself, it should hand over Pakistan occupied Kashmir (PoK) to us. If they don't want a war and Imran Khan thinks of Pakistan's interest then he should hand over PoK to us." "
Reports are coming in that people in PoK don't want to be with Pakistan and want to join India.
"Since 70 years Pakistan has had one-third of our Kashmir captured. It is a serious matter," Athawale added.
"Pakistan has once again failed to bring up Kashmir as a real issue. If they give up PoK, several businesses could be set up there. Will help Pakistan in trade. This can help them fight poverty and unemployment", Athawale said.