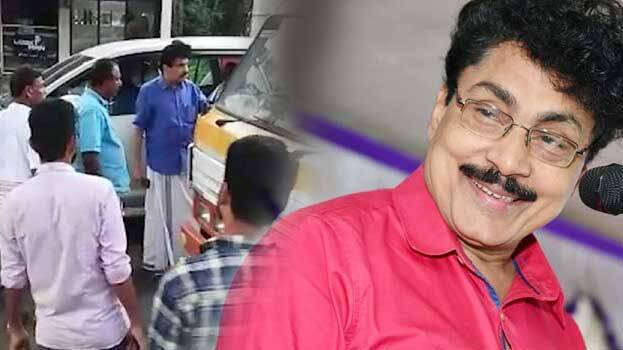 CHERPULASSERY: A video of P K Sasi lashing at a tipper lorry driver for over speed has been circulated in the social media. When it stoked a controversy, the driver said the MLA advised him for his over speed.
The incident happened at Mangot in Cherpulassery on Saturday evening. The video shows Sasi stopping the lorry and blasting at him saying 'I'll gouge your eyes'. The video was shot by one of the witnesses using his mobile.
Sasi lost his temper after the tipper which was at an excessive speed overtook the MLA's vehicle in a dangerous manner. This provoked the MLA. With the video going viral, the driver identified as Iqbal came forward with an explanation saying the MLA advised him for his over speed.