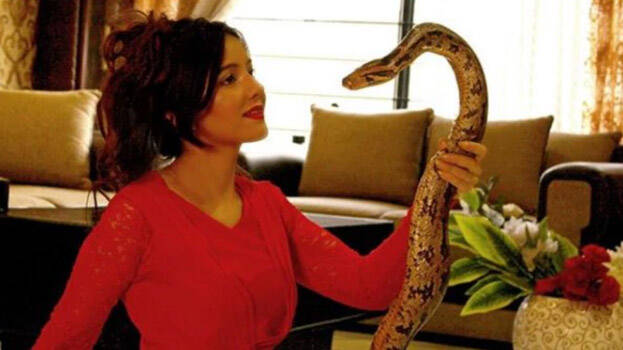 LAHORE: Popular Pakistani pop singer Rabi Pirzada landed in trouble after she released a video threatening Indian PM Narendra Modi. In the video, she was seen holding a python at her beauty salon in Lahore.
Pirzada is seen saying that she would send the python as a 'special gift' to Modi. She said, "Being a Kashmiri woman, I am ready to send these pythons as a gift to Narendra Modi. You have ill-treated Kashmiri people and you should die in hell. My friends here will feed on you." The video also shows several other snakes and a crocodile kept at the salon.
The video soon went viral on social media. However, Pirzada soon found herself in trouble after the Punjab Wildlife Protection authorities sought legal action against her for keeping pythons and other dangerous animals at the salon.