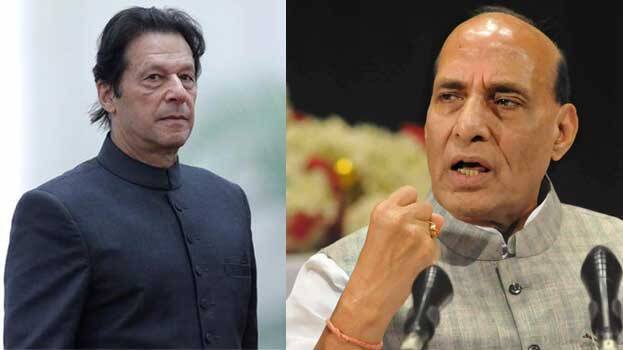 NEW DELHI: Pakistan Prime Minister Imran Khan has once again raked up the prospect of a war, including a nuclear war, with India over New Delhi's "illegal annexation" of Kashmir.
Imran Khan hinted at the possibility of nuclear war during a recent interview. He said, "I am clear that when two nuclear-armed countries fight a conventional war, there is every possibility of it ending in a nuclear war. If I say Pakistan, God forbid, and in a conventional war, and we are losing, and if a country is stuck between two choices, either you surrender or fight to the death for your freedom. I know Pakistan will fight to the death for freedom. When a nuclear-armed country fights to the death, there are consequences."
He also accused India of 'annexing Kashmir illegally' and violating international laws. He added that there was no longer prospect of a dialogue with India, though his country has downgraded diplomatic ties and snapped trade links with New Delhi since the latter on August 5 revoked Kashmir's special status in order to integrate it into the rest of the country.
Meanwhile, India has issued a strong reply to the Pakistan PM. According to reports, the Indian government has accused Pakistan of attempting to create violence in the Kashmir region so as to interfere in the Kashmir issue which is India's internal matter. Defence Minister Rajnath Singh lashed out by issuing a warning to the neighbouring country. "India was divided into two parts on the basis of religion- India and Pakistan were formed. Pakistan was again partitioned in 1971. If this politics continues, no power can stop Pakistan from being broken into pieces," he said.