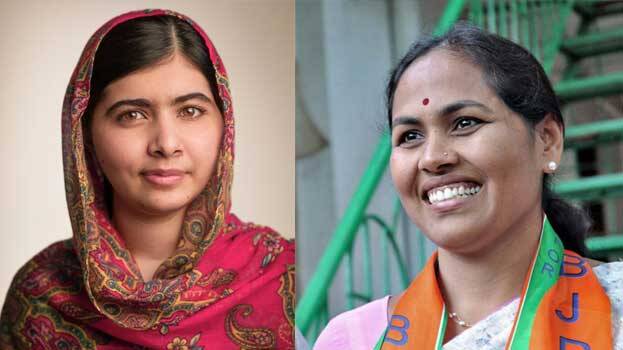 NEW DELHI: Nobel Peace Prize winner and Pakistani education rights activist Malala Yousafzai has urged the UN to work towards peace in Kashmir and help children in the Valley to go back to school.
Taking to Twitter, Malala, 22, said she was deeply concerned about reports that Kashmiri students "have not been able to attend schools for more than 40 days", and "about girls who are afraid to leave their homes".
"I am asking leaders, at UNGA and beyond, to work towards peace in Kashmir, listen to Kashmiri voices and help children go safely back to school," the youngest-ever Nobel Laureate tweeted on Saturday.
BJP MP Shobha Karandlaje came to the fore with a response to Malala's tweet:
"Sincere request to the Nobel winner, to spend some time speaking with the minorities of Pakistan. To speak against the forceful conversation & persecution taking place on the minority girls in her own country!Developmental agendas got extended to Kashmir, nothing suppressed!" BJP leader Shobha Karandlaje tweeted.