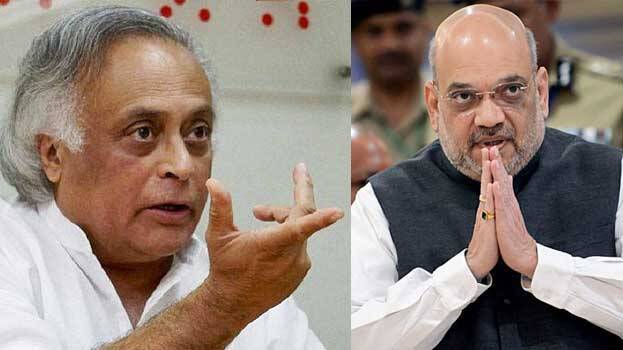 BENGALURU: Amid a raging debate over Hindi as a common language for the country, Congress leader Jairam Ramesh on Sunday said it would never be a reality. The Rajya Sabha member also noted that former Prime Minister Jawaharlal Nehru was under daily attack by forces out to "denigrate and obliterate" his legacy and the very idea of India would "die" if his ideas were abandoned. Ramesh was delivering the Sir M Visvesvaraya memorial lecture- "A Prime Minister and an Engineer" at an event participated by the Karnataka Governor Vajubhai Vala and CM BS Yediyurappa.
"We may have one nation-one tax, but one nation-one language will never be a reality. We are one nation, we are many languages," he said. Ramesh, who began his speech by addressing the dignitaries, including the Governor and Chief Minister and the audience in English, Kannada and Hindi, said "I have spoken in three languages in one minute, just to give you a message. We may have one nation-one tax, one nation-one election, but under no circumstances can we have one nation-one culture, one nation-one language."

Union Home Minister Amit Shah on Saturday had pitched for Hindi as a common language for the country, reigniting the debate on the issue as parties in the South said they would oppose any attempt to "impose" the language. Congress too had cautioned against stirring up "emotive" issues "settled" by those who framed the Constitution, after Shah said that while diversity in languages is India's strength, a national language is needed so that foreign languages and cultures do not overpower the country's own.