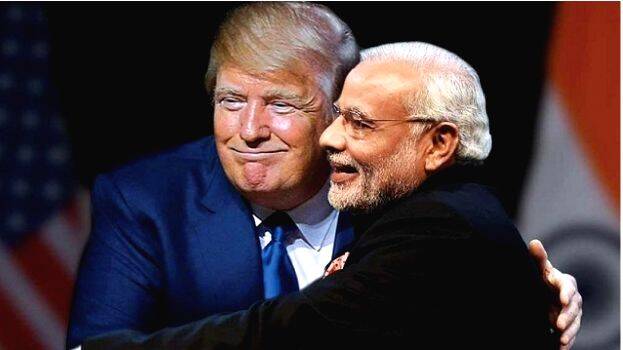 NEW YORK: It has been reported that the US President Donald Trump is likely to join Prime Minister Narendra Modi in the mega "Howdy Modi!" event organised in Houston to welcome PM Modi who will address the Indian-American community in the city on September 22. However, the organisers are yet to confirm this.
If Trump turns up for the event, trade deals between the nations could also be declared. Also, US President's presence at an event with Modi could send a strong message to Pakistan.
About 1,30,000 people of the Indian community reside in Houston, which is a major vote bank for Trump in light of the President election in 2020. The Howdy Modi event is being.
The Houston event will be PM Modi's third major address to the Indian-American community after he became the PM in 2014, the Silicon Valley in 2016 and the first after his re-election in May, 2019.
The previous two addresses were attended by more than 20,000 people.