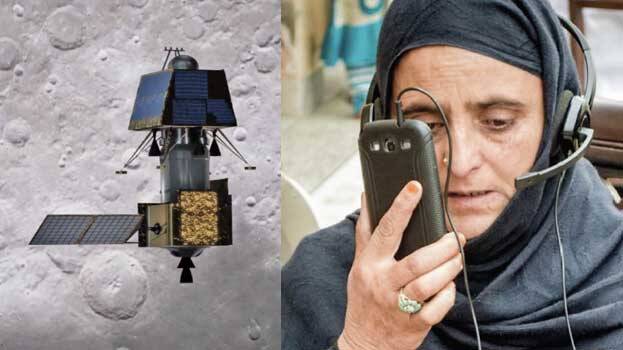 NEW DELHI: India and Pakistan have always been interested in each other's developments and this does not confine to Kashmir issue alone. Recently, Google Trends has revealed that the people of Pakistan were even more curious about India's prestigious Moon mission Chandrayaan 2.
According to reports, the people of Pakistan have searched for several keywords such as 'Vikram lander' and 'ISRO" on September 7, the date on which the Vikram lander was supposed to land on the lunar surface. Several curious Pakistanis continued to search till 5.30 am even after reports emerged that the ISRO has lost communication with the lander. Reports also suggest that Pakistanis continued their search for two days.
It must be noted that some Pakistanis even criticized Pakistani politicians and fellow citizens for mocking India after the lander failed to make a successful landing on moon's surface.