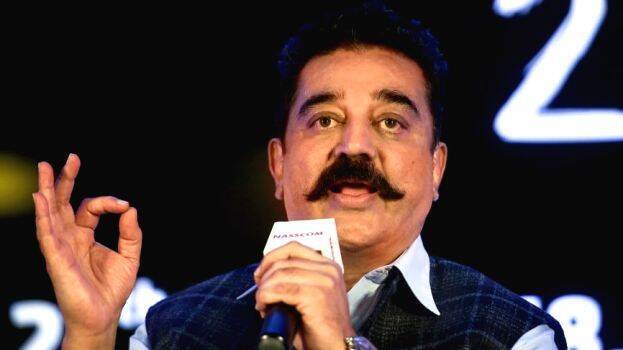 CHENNAI: Actor-politician Kamal Haasan on Monday today joined a growing voice of protest against Amit Shah after the Home Minister's comments on Saturday about Hindi becoming a unifying language.
In a video posted on his Twitter account, the Makkal Needhi Maiam (MNM) chief asks the Centre not to renege on promises made to states when India was made a republic and warned the Narendra Modi government of a language war that "India or Tamil Nadu doesn't need or deserve".
Kamal Haasan, who was similarly candid in July after a draft of the National Education Policy required school children in southern states to learn Hindi, also declared that Tamil Nadu would fight harder than it did in the 2017 Jallikattu protests.
"Unity in diversity is a promise we made when India became a republic. Now no Shah, Sultan or Samrat should renege on that promises. Jallikatu was just a protest... the battle for our language will be exponentially bigger. India or Tamil Nadu doesn't need or deserve such a battle," Kamal Haasan says, reminding one of his dialogues presentations in films.