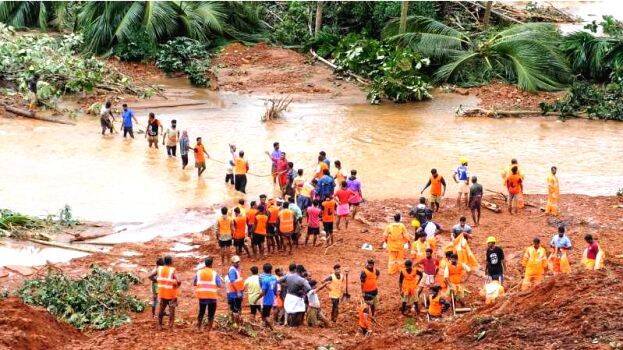 KOCHI: In order to assess the floods that hit the state in 2018, special team of the central govt. arrived here for a three-day visit. The team headed by Sreeprakash, the join secretary of the Union Home Ministry will visit the districts of Alappuzha, Ernakulam, Thrissur, Malappuram, Wayanad and Kannur to assess the losses incurred. The state had requested centre to provide an aid of Rs 2100 crore.
Representing the state, an official team lead by Dr Venu-the Commissioner of State Disaster Management Authority submitted a request to the centre in which a loss of 2101.0 crores is mentioned.
Starting with Malappuram, the special team of the central govt. will visit the other districts before visiting Chief Minister Pinarayi Vijayan and Revenue Minister E. Chandrasekharan on the 20th of this month.