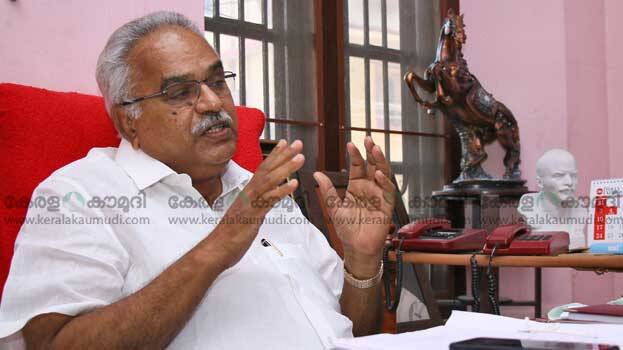 THIRUVANANTHAPURAM: CPI state secretary Kanam Rajendran has come to the fore supporting the Supreme Court verdict regarding Maradu flats. In the all-party meeting summoned by the govt., Kanam asked why the SC verdict on Sabarimala was implemented but not the verdict on Maradu flats. He opined the SC verdict on Maradu apartment should be implemented.

The all-party meeting was summoned as the time allowed by the SC to vacate the residents of the flats expired. The CM explained the actions taken by the govt on the issue. Pinarayi Vijayan said that the state govt is blamed for nothing. Earlier, CPM state secretary Kodiyeri Balakrishnan came in support for the residents of the flat.

The CPI secretary Kanam Rajendran also said that the govt should not take the responsibility to rehabilitate the residents of the flats as it is the flat owners who violated the rules. Kanam Rajendran opined that the flat owners should be held responsible for rehabilitating the residents.

RSP called for actions against flat manufacturers and the officials who gave permission.