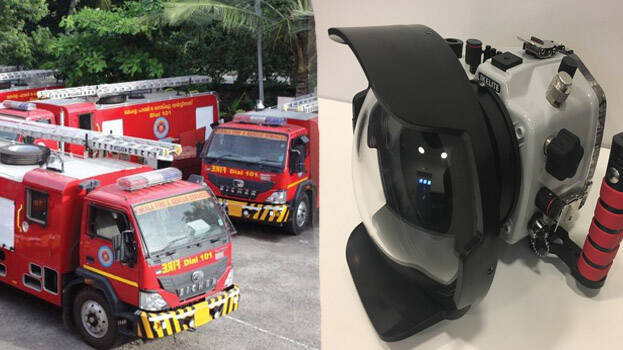 THINRUVANANTHAPURAM: Now, firemen need not dive into water to search for people who have downed in rivers or backwaters. New cameras will be have the facility for scanning the river/backwater beds. The firemen need to jump into the water only after locating the person.
The government is planning to buy these new high-end cameras as part of modernising the Fire Force.

For this, Rs 1.40 cr project for modernisation of the Fire Force is ready. The camera will help firemen to get the visuals of waterbeds, the depth of the river, and direction of the water current.

As part of the e-tender procedures, underwater cameras from various companies have been invited to Fire force headquarters and their functioning was evaluated.

Currently, the Fire force does the search with the help of scuba divers.