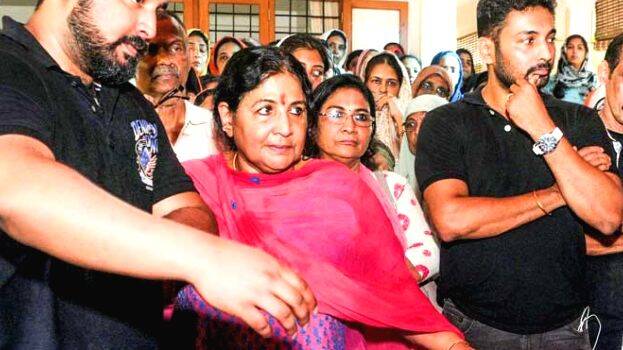 Sathaar married Jayabharathi when she was at the peak of her filmi career. Sathaar had a small role in the film Beena (1978), starring Jayabharathhi and Mahdu. The actress had by then divorced her former husband Hari Pothen.
On the sidelines of shooting, Sathaar, an ardent fan of Jayabharathi, struck up a friendship with her. And, it was this relationship that ended up in their marriage in 1979.
Later the film world was shocked to hear about their separation in 1987. The couple had never gone in public with the reason for their separation.
But, in a recent interview Sathaar said that they separated due to some silly reasons, adamancy and ego issues. "When I entered husband's phase in my life, I had some personal and financial problems. Bharathi was scared about everything. She used to tell me don't go there…don't do this…don't do that…and such directions hurt my ego; we finally decided to separate. The separation was something we could not revoke though later I wished I could. It has haunted me for rest of my life," he said.
It should be noted that even after divorce, Sathaar used to address his ex-wife as my Bharathi…
However, Jayabharathi also seems to have the same sentiments - a relative of Sathaar revealed that she used to visit Sathaar during his final days. "Jayabharathi and the couple's son Krish J Sathar have been regularly visiting him and taking care of him during his last days," said Iqbal, a relative of the actor.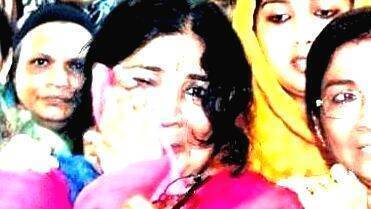 Jayabharathi had flown from Chennai on Tuesday to see Sathaar for the last time. She came to his Kadungalloor house in Aluva along with the Krish in the noon. The veteran actress burst into tears at the sight of her former husband's body, turning others around her also emotional. Krish J Sathaar, who is based in London, was by her side, trying to console her but in vain. Krish kissed his father's forehead, before the body was taken for funeral, while Jayabharathi touched Sathaar's chest with her hand and cried profusely.