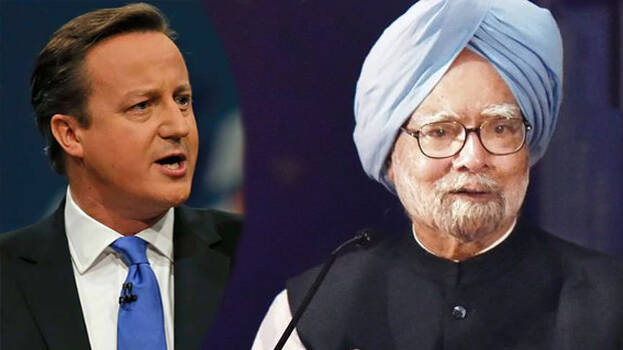 LONDON: The escalating tension between India and Pakistan has been in the news ever since the Balakot airstrike. Following this, representatives of the Indian army have stated that they are ready to face Pakistan at the battlefield in order to bring an end to terrorism. Several personalities also lauded PM Modi for taking a strong stand against Pakistan.
Meanwhile, many have also criticized former PM Manmohan Singh for being passive against Pakistan-sponsored terrorism. It must be noted that Manmohan Singh was the Indian PM during the 26/11 Mumbai attack. However, former British PM David Cameron choose to differ in this opinion. In his memoir, 'For The Record,' he reveals that Manmohan Singh had planned to take military action against Pakistan. According to Cameron, during his visit to India, Singh had said to him that he will go forward with military action if Pakistan resorts to yet another terrorist activity like the 26/11 attacks. Cameron also referred to Singh as a 'saintly person' with whom he shares a great bond.
Cameron further stated that he has always taken a stand favouring Britain's partnership with India. He also recollected his experience while taking part in the largest-ever gathering of the Indian diaspora in the UK at Wembley Stadium during PM Modi's visit to the country.