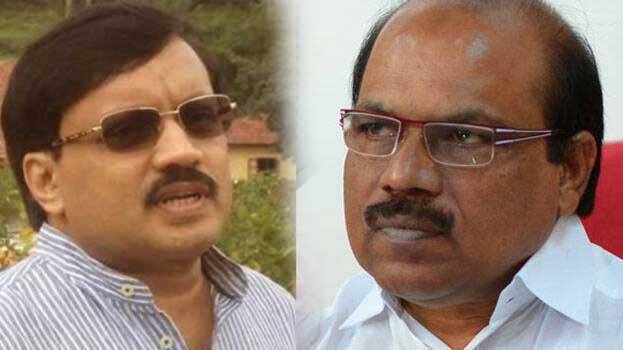 Even when the arrest of Former Public Works Minister V K Ebrahim Kunju in the Palarivattom Flyover corruption case is likely, a report has emerged that former Public Works secretary T O Sooraj was appointed not at the behest of Kunju but it was a top Muslim League leader who pulled strings, defying Kunju's opposition, to ensure that Sooraj is in that important post.

Sooraj was an officer on whom IAS was conferred and Sooraj was the first 'conferred IAS officer' to have decorated the post of Public Works Secretary.

Telcom major Reliance was given the permission to dig up roads for laying cables at a time when T O Sooraj was the secretary; he had issued an order in this regard, on his own.

Kunju, on the other hand, minister had not given the green signal for digging of roads but Sooraj enjoyed the support of the top Muslim League leader.

Later when this order became controversial, the minister intervened and froze the order. Now it is speculated that Sooraj named only the former minister as he had grudge against him for suspending the order.

Meanwhile, the Vigilance may arrest Ebrahim Kunju very soon. Investigation officers will seek legal advice in this regard. But there are also plans to question him before arrest.

The vigilance decision is to collect more evidence before going into arrest procedures.