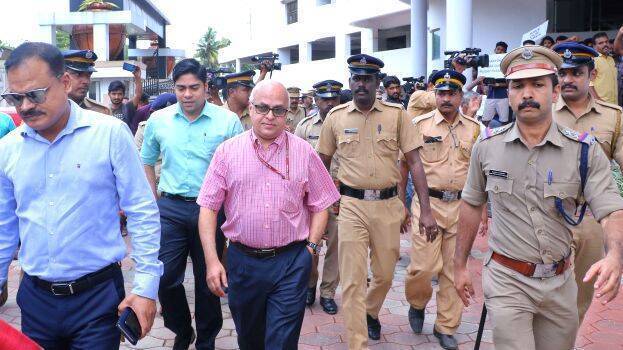 NEW DELHI: In the Maradu flat case, chief secretary Tom Jose will submit an affidavit in the Supreme Court on Friday. He will inform the court that the government has initiated the procedures to demolish the flat.
Before going to the court, the chief secretary will hold discussion with apex court advocates. The government has taken the above steps since the deadline specified by the Supreme Court for the demolition of the flats ended today (Friday).
Earlier, the court directed the chief secretary to appear in person in the court after implementing its order and it warned of jail for the chief secretary in case the order was not implemented. The government's present move is to pre-empt the embarrassing situation of sending the chief secretary to jail.
The government's further move will be guided by the advice of advocates in the Supreme Court.
Meanwhile, the chief secretary has got the legal advice that he need not appear in the court on September 23 as the government has started procedures to demolish the flats. Hence, he will soon fly back to Kerala.
But the government will inform the court that it has started procedures for demolition.
Eviction notice was given to the flat occupants and those who needed alternate lodging arrangements had been asked to give request for the same.
By the way, the high court will on Friday consider the petition against Kochi Corporation's eviction notice.
It was retired soldier and resident of Holy Faith flat K K Nair who had moved the high court against the notice.