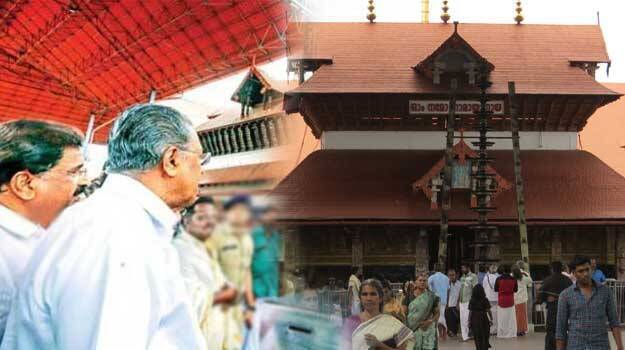 GURUVAYUR: 'Is there where Krishna resides'. This question was asked in front of the Guruvayur Temple. 'Our own chief minister' asked this question.
The chief minister reached the temple the other day to lay the foundation stone of the temple police station near the Guruvayur Temple. The meet after laying the foundation stone was held at the Melpathur Auditorium next to the temple. Elephants--Guruvayur Padmanabhan, Valiya Kesavan and Indrasen were there to receive the chief minister who reached the Thekke Gopuranada near the Sreevatsam Guest House.
The chief minister reached there when the sanctum sanctorum opened after Udayasthamana pooja. He was there for the first time. Instead of going straight to the auditorium, Guruvayur devaswom board chairman K B Mohandas took him to the temple. The chief minister who looked at the sanctum sanctorum for some time, enquired about the temple affairs. When Mohandas told the chief minister that temples where the idol can be seen from outside the temple wall are very rare, the chief minister asked him 'Is Krishna there where the lamp is seen'.
The chief minister in his speech said Guruvayur is a place where devotees are emotionally intimate and security is of paramount importance. Devaswom Minister Kadakampally Surendran, K V Abdul Khader MLA and DGP Lokanath Behera accompanied the chief minister.