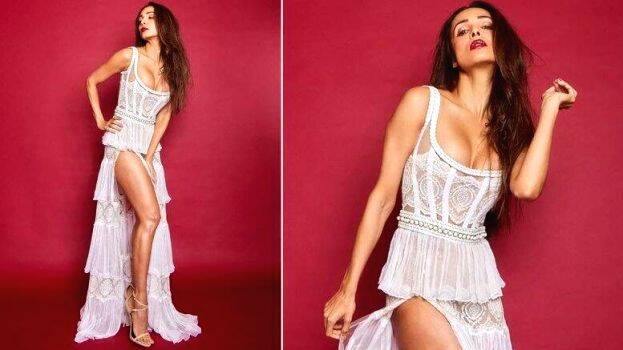 Malaika Arora made a glamorous entry at the Vogue Beauty Awards 2019, dressed in white chiffon and French lace AADNEVIK gown with leather details. Malaika's sister Amruta Arora was also with her. The picture of Malaika in this new dress was posted on Instagram and as usual, many commented criticizing her outfit while many came in support as well.
Actor Arjun Kapoor, who is dating Malaika Arora, was among the many commenters who appreciated Malaika's look.
Malaika and Salman Khan's brother Arbaz Khan separated in 2017. She married Arbaz in 1998, and they have a 15-year-old child. Rumours were such that the relationship between Malaika and Arjun lead to their divorce.