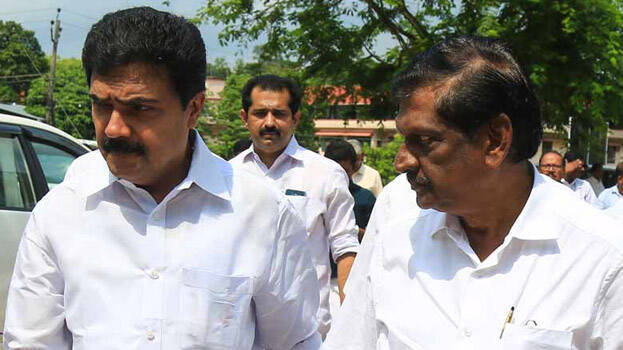 KOTTAYAM: As the vote-counting of Pala byelection is progressing, Kerala Congress senior leader P J Joseph has alleged that the votes of Jose K Mani group have gone to the LDF.
From the beginning of the counting, LDF cancdidate Mani C Kappan has been having a clear lead against his opponents.
Meanwhile, Jose Tom has come out with the allegation that NDA votes have gone to the LDF and he added that UDF had revceived a big blow in the election.
But NDA candidate N Hari has said NDA has not done cross-voting
Muslim League also came up with the allegation that what is reflecting in the elction is as sceret deal between BJP and LDF.
As the sixth round of vote-counting is progressing, the advent of LDF is also continuing. Mani C Kappan is leading by 4106 votes. LDF: 26384,UDF: 22278, , BJP: 8258, as of now.
The vote-counting has been compelted at Ramapuram, Kadanad,Melu Kavu, Moonilavu, Thalanadu, Thalappalam and Bharananganam.