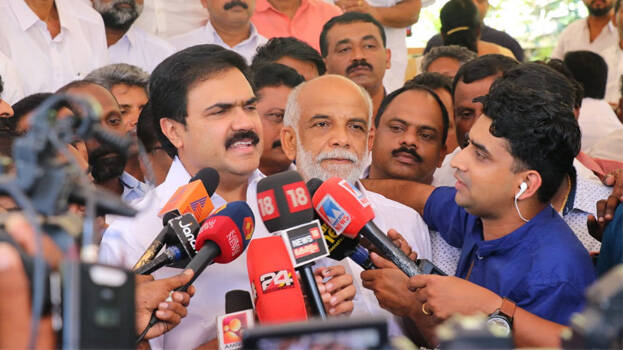 KOTTAYAM: Kerala Congress leader Jose K Mani said the reason for the defeat of Pala by-polls will be fact-checked and will correct it if any flaws are there. The party will restore the confidence of the people and examine in detail the reason for the failure and will correct it if any errors are there, he said soon after the results were out.
Jose K Mani said the most notable of the reasons for the electoral defeat was the drip in BJP's 10,000 votes. Things like cross voting may have taken place. The polls were faced jointly by the congress party, he added.
Jose K Mani responded by saying not getting the party symbol (two leaves) is one of the factors for the defeat and if obtained would have garnered more votes. We respect the decision of the people, and the UDF will come unitedly with greater strength, he said.
The LDF won the by election to Pala assembly constituency, wresting the seat from the UDF.
Pala was a bastion of the UDF held by veteran leader and former finance minister K M Mani for the last five decades.