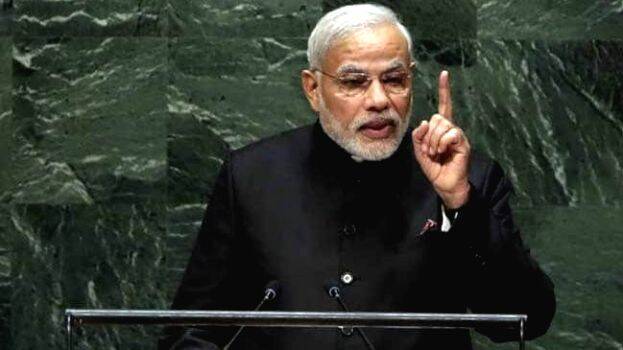 NEW YORK: Prime Minister Narendra Modi on Friday delivered his second address at the United Nations General Assembly. During his speech, PM Modi urged all nations to unite against terrorism.
Modi reminded the world that terrorism is hurting the cause of institutions like the UN. "I consider it necessary for the entire world to unite against terrorism as it hurts the very foundation of an institution like the United Nations," he said. He also added that India has always taken a stand against terrorism. "We are citizens of a country that has given the message of peace, Buddha to the world and not wars," he added.
However, the Prime Minister did not mention the Kashmir issue in his speech. It is learnt that Pak PM Imran Khan will address the General Assembly soon. Reports suggest that Khan will use the opportunity to bring the world's attention to Kashmir.