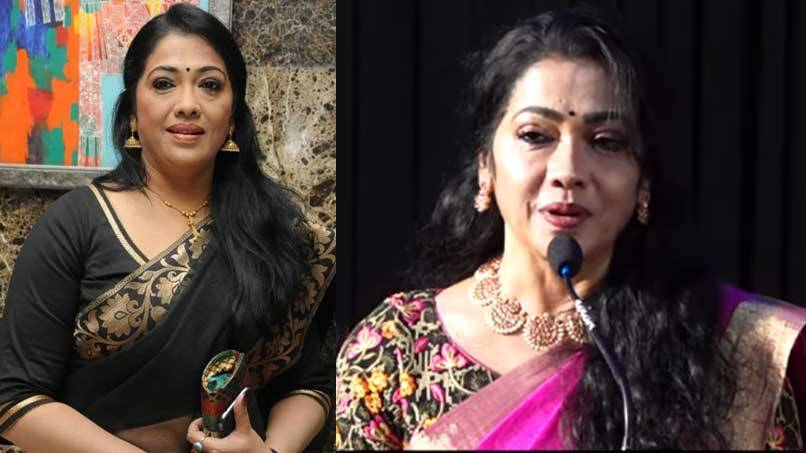 At the audio launch of G.V. Prakash starrer 100% Kaathal, south Indian actress Rekha lashed out against the fake news that came out through YouTube channel 'Meesa Machan' that Rekha died. The title of the video with pictures of a dead body covered in all white was 'Is this the dead body of actress Rekha?'
"The media in Tamil Nadu helped the artists in the cinema industry achieve great heights. Even if the artist came from other languages, you supported. You heaped praise on Nayanthara who came from Malayalam. Then is it right to publish fake news such as this?", Rekha asked.
The video has already garnered over a million views on YouTube. Rekha demanded that there should be a government system in place to control the spread of such unwanted content through YouTube.
"I'm not sad. But the people who know me were saddened. Many called me asking whether I am dead. I replied-Yes I am. You're talking to my ghost! I am managing my personal life beautifully. I am doing my character well. Acted in over 100 films. Even then, I want to win more national-state honours. Then is it right to kill me and burn camphor? Is it nice?", Rekha complains.