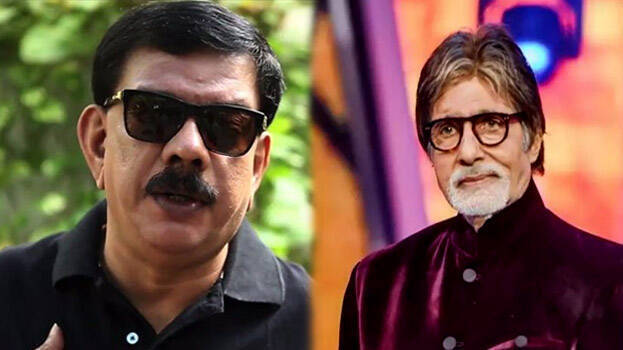 Priyadarshan is one of the most prolific directors in Indian cinema. The director, who created several hit films in various Indian languages, recently opened up about Amitabh Bachchan, his favourite actor. According to him, the news about the prestigious Dadasaheb Phalke award being conferred upon Bachchan is not at all surprising as Bachchan had undergone severe hardships in his film career which even Dadasaheb Phalke might not have undergone.
Priyadarshan also shared an interesting story about Big B. He said that one day he received a call from Bachchan who asked him to direct that year's Miss World event which was going to be held in Bangalore. However, the director felt puzzled as it was an international event which will be telecasted live across 180 countries in the world. He soon consulted his friend Sabu Cyril and conveyed his fear. "It was Sabu who asked me to meet Bachchan sir and discuss the matter. So, we both went and met him. I told Bachchan sir that I was not confident as it was a huge event and I had not done anything like that before. However, Bachchan sir instilled confidence in me by saying that I will be able to do it. He also said that he will send me and Sabu to a training program in South Africa," Priyan said.
"The training program was jointly organized by South African Broadcasting Corporation and BBC. During the training, we learned much about the processes involved in live telecasting as there was no live telecasting then in India. After coming back, I asked director TK Rajeev Kumar to join me as he has immense stage experience," Priyan added.
Priyan added that organizing the event was not easy as there were several obstacles. However, it was the support from Bachchan that inspired Priyan to face all those difficulties. "Bachchan sir used to call me every night to inquire about the developments. He also used to say, 'I am counting on you Priyan as this is our prestige issue.'"
But all their hopes seemed to be shattering as there was a heavy downpour on the night of the event. Priyan says, "The rain was so strong that people began running here and there with chairs to take cover from it. All the settings turned messy and the dancers began to cry. Bachchan sir was standing on the stage, his face reflecting disappointment and anger. I was not able to understand what exactly was going through his mind. Later, as the rain receded, I saw him jumping down from the stage to arrange the chairs in front of it. His action inspired us all so much that everyone joined him and arranged the chairs within no time. Thus the event took off as per plan and went on to be a huge success. There was a huge round of applause as the event came to an end with 18 decorated elephants assembling in front of the stage. Soon Bachchan sir came running to us and hugged me as well as Rajeev. That was a magical moment for me and nothing else in my life comes close to that feeling," Priyadarshan concluded.
The director also expressed his disappointment about the fact that he has not been able to direct a film starring Amitabh Bachchan. "He is my biggest superstar. However, directing his film remains to be a dream for me. Though he had offered a film to me in the 90s, I did not take it up as I wasn't confident of directing a superstar of his stature," he added.