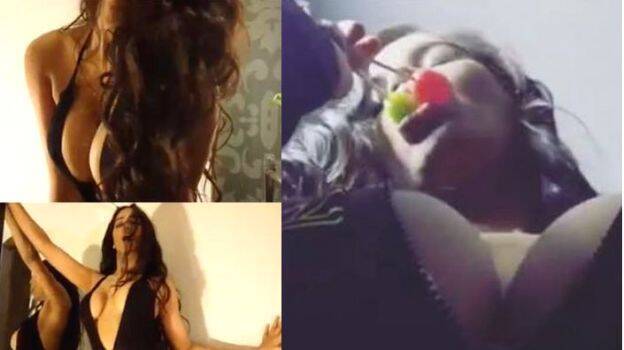 Poonam Pandey is a name that has been associated with Indian cricket team several times. Slowly she distanced away from cricket and started posting hot pictures and videos on social media. Twitters and Instagram are her main platforms where her pictures and videos often appear.

Recently Poonam posted two steamy videos of her and one cute video of her spending an evening on the beach with an Indian dog.

One million plus people have watched one of these videos.
In a video, she flaunts her sexy figure and curves. It's surely a bait for her fans who eagerly keep tab on her posts..
Watch the videos