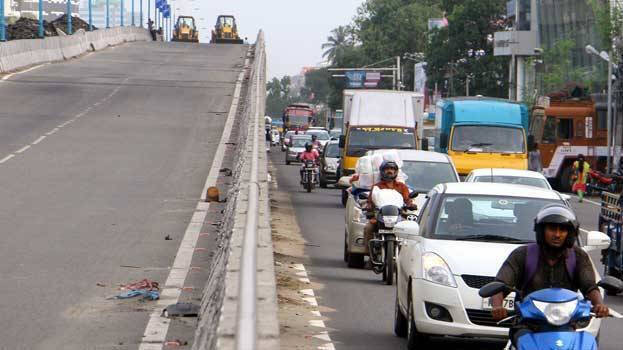 KOCHI: The vigilance said major irregularities have been noticed in the tender documents related to the construction of the Palarivattom bridge. Corrections were made in the documents for the RDS Company to get the tender. Cherian Varkey Constructions had quoted the tender for 42 crore and RDS for 47.68 crore.
According to findings, the RDS Company which quoted the tender for 47 crore was given the tender surpassing Cherian Varkey Constructions who quoted 42 crore. Special Government Pleader (vigilance) A Rajesh, however, informed the court that some major corrections were made and a relaxation of 13.43% was given to the RDS Company showing as 41 crore. When the tender was opened, taking into account this rebate, the tender was given to RDS.
It was found that the officials of KITCO and RBDCK are behind it. Corrections were made in the tender register. The hand writing is different. The court observed that there was a marked difference in the register.